What's Laforet Club?
Laforet Club is your welfare service, which company contract with us for their employees' well-being.
We have 11 hotels. The special prices for members are applied to all the Laforet Club members at these facilities.
Hotel Information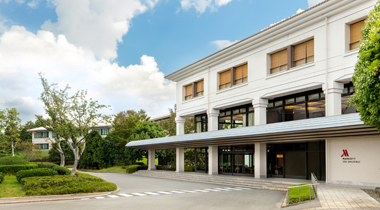 Izu Marriott Hotel Shuzenji
Hot springs, temples, bamboo groves and plenty of history charactrize Izu Shuzenji.
In the hotel,you can enjoy the 1200-year-old hot springs and local ingrediends.
1529 Odaira, Izu-shi, Shizuoka 410-2415
TEL: 0558-72-2011
Google Map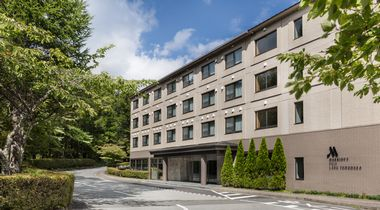 Fuji Marriott Hotel Lake Yamanaka
The hotel has a wide-open dining hall, open-air bath with seasonal views and tennis courts.
You can reflesh your mind and body in the fresh air at the base of Mt. Fuji.
1256-1 Hirano, Yamanakako-mura, Minamitsuru-gun, Yamanashi 401-0502
TEL: 0555-65-6711
Google Map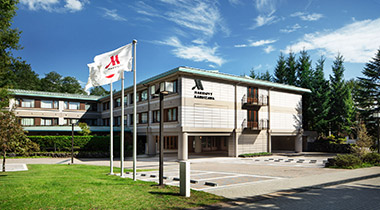 Karuizawa Marriott Hotel
Stylish shops and fine restaurant abound in this alpine resort, Karuizawa.
For your comfort holiday, we serve natural hot spring and grilled dishes complemented by local wine.
4339 Nagakura, Karuizawa-machi,
Kita-Saku-gun, Nagano 389-0111
TEL: 0267-44-4489
Google Map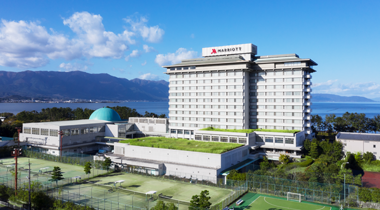 Lake Biwa Marriott Hotel
The hotel is on the shores of Lake Biwa, approximately 30 minutes from Kyoto.
Enjoy a plesant stay with lake view, plenteous flavors of the Lake Country, and various facilities.
2876 Jukkenya, Imahama-cho, Moriyama-shi, Shiga 524-0101
TEL: 077-585-6300
Google Map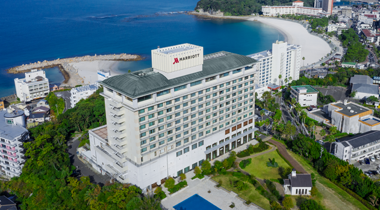 Nanki-Shirahama Marriott Hotel
The hotel overlooks the Pacific Ocean and the Shirarahama Beach.
Enjoy a special holiday with lucious ocean view, venerable hot spring and fresh seafood.
2428 Shirahama-cho, Nishi-Muro-gun, Wakayama 649-2211
TEL: 0739-43-7000
Google Map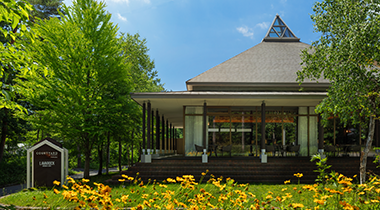 Courtyard By Marriott Hakuba
This is a mountain resort surrounded by spectacular North Alps.
2937 Hokujo, Hakuba-mura, Kita-Azumi-gun, Nagano 399-9301
TEL: 0261-72-3511
Google Map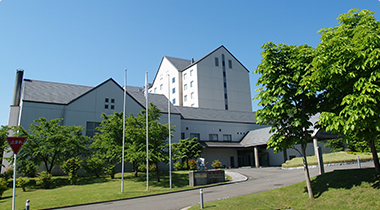 Laforet Zao Resort & Spa
This hotel is closed now.
2-1 Nanokahara, Togatta-onsen, Zao-machi, Katta-gun, Miyagi 989-0916
TEL: 0224-35-3111
Google Map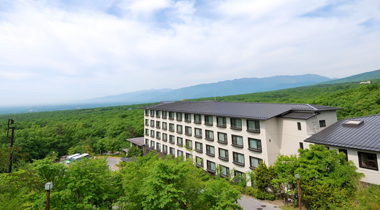 Laforet Nasu
This hotel is adjacent to Nasugoyotei.
Enjoy a plesant holiday with quiet environment.
206-959 Yumoto, Nasu-machi, Nasu-gun, Tochigi 325-0301
TEL: 0287-76-1811
Google Map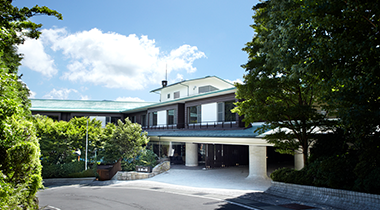 Hakone Gora Yunosumika
This hotel has sophisticated design and space of relaxation.
Enjoy a plesant holiday inside quiet environment.
1320 Gora, Hakone-machi, Ashigarashimo-gun, Kanagawa 250-0408
TEL: 0460-82-2121
Google Map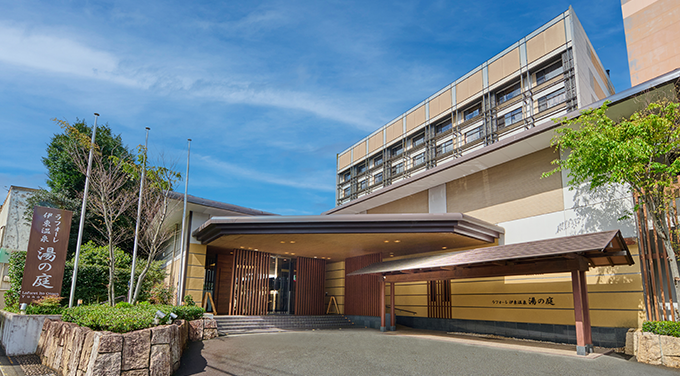 Ito onsen Yunoniwa
This hotel is full of warmth, and you can enjoy Japanese modern atmosphere and local sea food.
2-3-1 Shishido, Ito-shi, Shizuoka
414-0004
TEL: 0557-37-3133
Google Map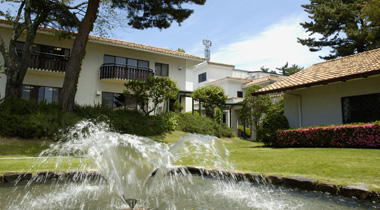 Laforet Shuzenji
We provide many kinds of rooms like open-air bath room and cottage.
On the same site you can enjoy tennis and golf.
1529 Odaira, Izu-shi, Shizuoka 410-2415
TEL: 0558-72-3311
Google Map
* All prices are inclusive of 10% service charge and exclusive of 8% consumption tax.
* The charge differs depend on the room type and the date.
* Depending on the hotels and the date, accommondation with meals is required.
Telephone Reservation
Reservation Method
Reservation is possible from the first weekday of 4 months in advance.
[STEP 01]
Please call each hotel.
[STEP 02]
Please mention the name and the number of your membership.
[STEP 03]
If you tell the requested date, hotel, and the number of people, we can check immediately whether the reservation is possible or not.
[STEP 04]
If the reservation is possible, please tell us the information of the representative user.
[STEP 05]
Please make a note of the cancel charge occurance date, and your reservation number.
[STEP 06]
Please bring something to identify your status of your membership, and show it at the hotel.
* We will inform separately of reservation period for the special seasons(Golden Week, Summer, and New Year).
(c)Mori Trust Hotels & Resorts Co., Ltd. All Rights Reserved